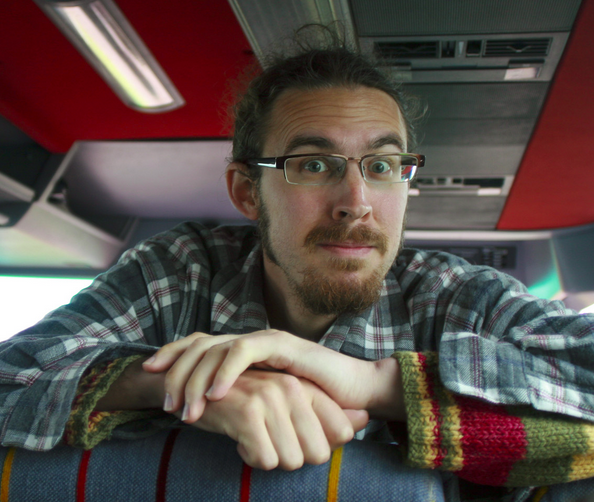 Welcome to Alaric Hall's website!
Alaric is a lecturer in the School of English, University of Leeds, where he teaches and researches on the Middle Ages in north-west Europe, and on Iceland from the Middle Ages to the present. If you want to read more of Alaric's work in these fields, most of it is linked from here, free access.
He also spends quite a lot of time doing community work around South Leeds. There's not much about that on this website, but the Facebook page for the St Luke's Tenants and Residents Committee is one example of what he gets up to. Also, he's standing to be a councillor for the Green Party in 2018, supporting the campaign of the excellent Ed Carlisle.
Otherwise, Alaric also likes to play drums, go to old man pubs, learn Arabic and bits of Hindi, edit Wikipedia, stay in his tent, and to try to read books in languages he's trying to learn/not forget. If you still want to know more about him, he blogs occasionally here, and sometimes has public Facebook posts here.
To contact Alaric, use in the first instance his permanent forwarding e-dress, alaric@cantab.net. Or, for snail mail: School of English, University of Leeds, Woodhouse Lane, Leeds. LS2 9JT. United Kingdom.
Surf well!